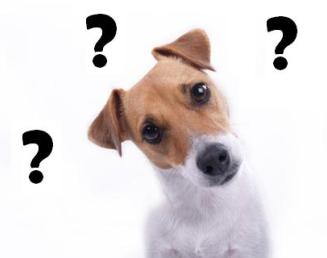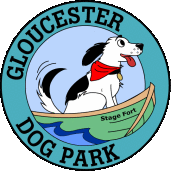 ​
Who can use the park?


The park is open to all residents and visitors to our area providing that your dog is wearing their current dog licenses (from any municipality), and has up-to-date vaccinations. All dogs and their human guardians must abide by the park rules during each visit.

What does it cost to use the park?


The Gloucester Dog Park is a community asset and, like other areas of Stage Fort Park, the dog park is free of charge. However, we encourage you to donate to help cover the cost of maintenance and upkeep. The City of Gloucester does not maintain this park! We do...and YOU are one of us!

Where can we park?

There is an adjoining parking lot at Stage Fort Park. During the summer season, the city charges a fee for cars that do not have a resident sticker. Free parking is available on Stacy Boulevard—a short walk down the hill.

How is the park maintained?

The interior of the dog park is maintained by volunteers. Donations are needed to cover the cost of park upkeep. Regular maintenance days are scheduled. If you see an issue that needs attention, please email gloucesterdogpark@gmail.com. (The City of Gloucester maintains the parking area, and collects the trash/recycling at the entryway to the park.)

How is the park funded?

The park was built by donations, large and small, from dog lovers across Cape Ann. Ongoing maintenance is also funded through private donation. Donations to the dog park can be made online, by mail, or by using the donation box at the park. Visit gloucesterdogpark.org for more information.

What are the hours of operation?

The Gloucester Dog Park is accessible and open to the community 365 days a year, from dawn till 9 pm.

How is order maintained?

Dogs rule, and dog parks have rules. Park rules are in place to help insure the safety of dogs and humans alike. The dog park rules are enforceable as city ordinances, and violators are subject to stiff fines. Please follow the rules! We encourage good dog park etiquette, and we expect that each
dog guardian will be aware and act responsibly if their dog's behavior is inappropriate for the dog park. Telephone numbers for the Animal Control Officer and the Police are posted at the park in case problems occur.

Who picks up after the dogs?

Dog guardians are responsible picking up their dog's waste. There are trash containers just outside the park entrance, and waste bags available. If you see dog waste that an owner has missed, please pick it up and dispose of it as a matter of courtesy. Keeping the park clean is everyone's responsibility.

What about liability issues?

Dog guardians are responsible for damage or injury inflicted by their dog. Neither volunteers nor the City of Gloucester nor any of its agents or agencies shall be liable for any injury or damage caused in the dog park.